The MGF Register of the MG Car Club


Welcome
to the
MGF
Register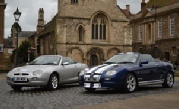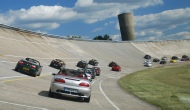 Established 1995
The Original MGF & TF Community: A Register of the MG Car Club


Welcome to the MGF Register Website
If you've never visited us before, then welcome! The MGF Register is a part of the MG Car Club dedicated to the MGF and MGTF roadsters - the modern embodiment of the classic MG ethos of affordable, two-seater sports-car motoring!
If you are not already a member of the MG Car Club, then why not join us via our on-line secure server?
We're a friendly bunch, so if you want to come and chat to fellow register members or discuss register issues with the register committee, please join our forum.
Aims and Objectives …………… MGF Register FAQ's…………… MGF Register Forum Rules……………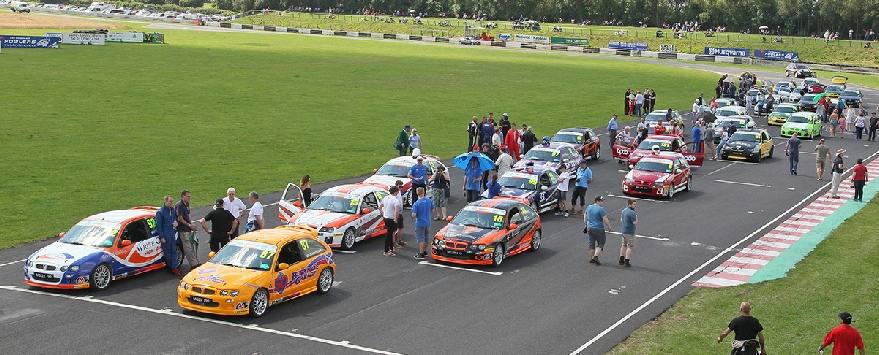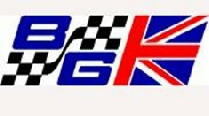 The MGF Register's chosen charity for 2017 is
Prostate Cancer UK
We hold specific fund raising events throughout the year or you can donate at any time, just click the
'MGF Just Giving' Logo
above for our My Donate page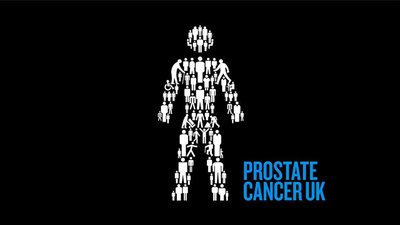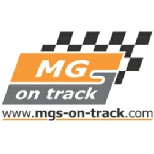 MGLive! is the MG Car Club's annual celebration at Silverstone – a family friendly day out with attractions for everyone.
Join us in 2017, at the famous Silverstone circuit when the worldwide MG community gather to celebrate one of motoring's greatest marques.
Learn all about Britain's most loved sports cars through an array of displays and exhibitions, and watch history come to life on Silverstone's world-famous race track.
Entry is free for children aged 16 and under.
Along with a fantastic team of volunteers, the event is organised by the staff members at Kimber House. We are always looking at ways to bring fresh ideas to the event, so if you would like to contribute in any way, we'd love to hear from you.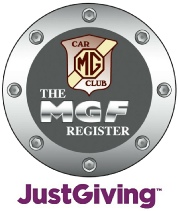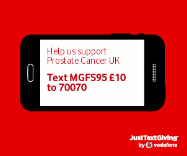 We thank you for your kind donations.
Cost of text: All your donation by text will go to Prostate Cancer UK & you may be charged your normal service charge for a text. Within 24 hours you'll receive confirmation by text to let you know the donation has been successful. Included in the confirmation will be a link to an online form. If you have a smartphone, click on the link to claim Gift Aid and/or leave a message. Alternatively, you can copy the link into a web browser on your PC/laptop or tablet and fill the form in there.
This year, you can also donate via text ...
You can donate £1, £2, £3, £4, £5 or £10 by text, for any other amount you'll need to give online.
eg: To donate £10, text MGFS95 £10 to 70070
MGF Register 2017 Committee
Chairman/Regalia: Keith Williams
ViceChairman
Membership/Archivist:
Nigel May
Treasurer: Ron Kemp
Secretary: Jane Parry
International: Colin Murrell
President/Scribe: Tim Morris
Technical: Rob Bell
Registrar: Nigel May
Webmaster: Pete Opie
Events: Ian Wright
Events Coordinator: Philip Hayward
MGCC Board Liaison: Dave Tynan
Regional Liaison: Neil Mattock



FasTForward
FasTForward, our very own quarterly magazine, is packed full of event reports, articles, technical how-to's and just about anything you could possibly want to know about the MGF scene. It is the only magazine dedicated to all things F/TF and is an essential collectors item.

FasTForward 46
Out Now
FTF Subscription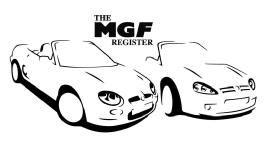 Enter the MGF Register Shop
MGCC Race Meeting at Donington Park, 9th April, 2017.
Selection of photos of the MGCC Cockshoot Cup, courtesy of Colin Murrell.
It was great to see so many F's and TF's racing again at the same time.
The weather was great, and they were all in the MGCC Cockshoot Cup
The MGF Register Shop is where you can buy all your
MGF Register goodies easily and conveniently
from our new online shop