On Mykel's 2015 Neiderrhein Tour we had four hours of fun on a skid pan. F's badly oversteered while TF's liked going the other way, what a great experience. It's hard to show a car travelling at speed when all four wheels are locked but I tried. We had to brake hard in the wet on both smooth and rough surfaces and one exercise was to drive between cones with one surface on either side, we found out how intelligent the abs was but still took out some cones
. The first run was at 30mph, the second at 40 and the third was as fast as we dared. The long run off at speed round the end of the track saw the most action. Emma had the longest skid of the day (no abs), Captain Chaos (Herbie) the biggest off, Chrisso managed to lift a back wheel and everybody had fun with no damage other than cones and grass

Andy and Scarlet (no abs or epas) :
Dave doing a 180 :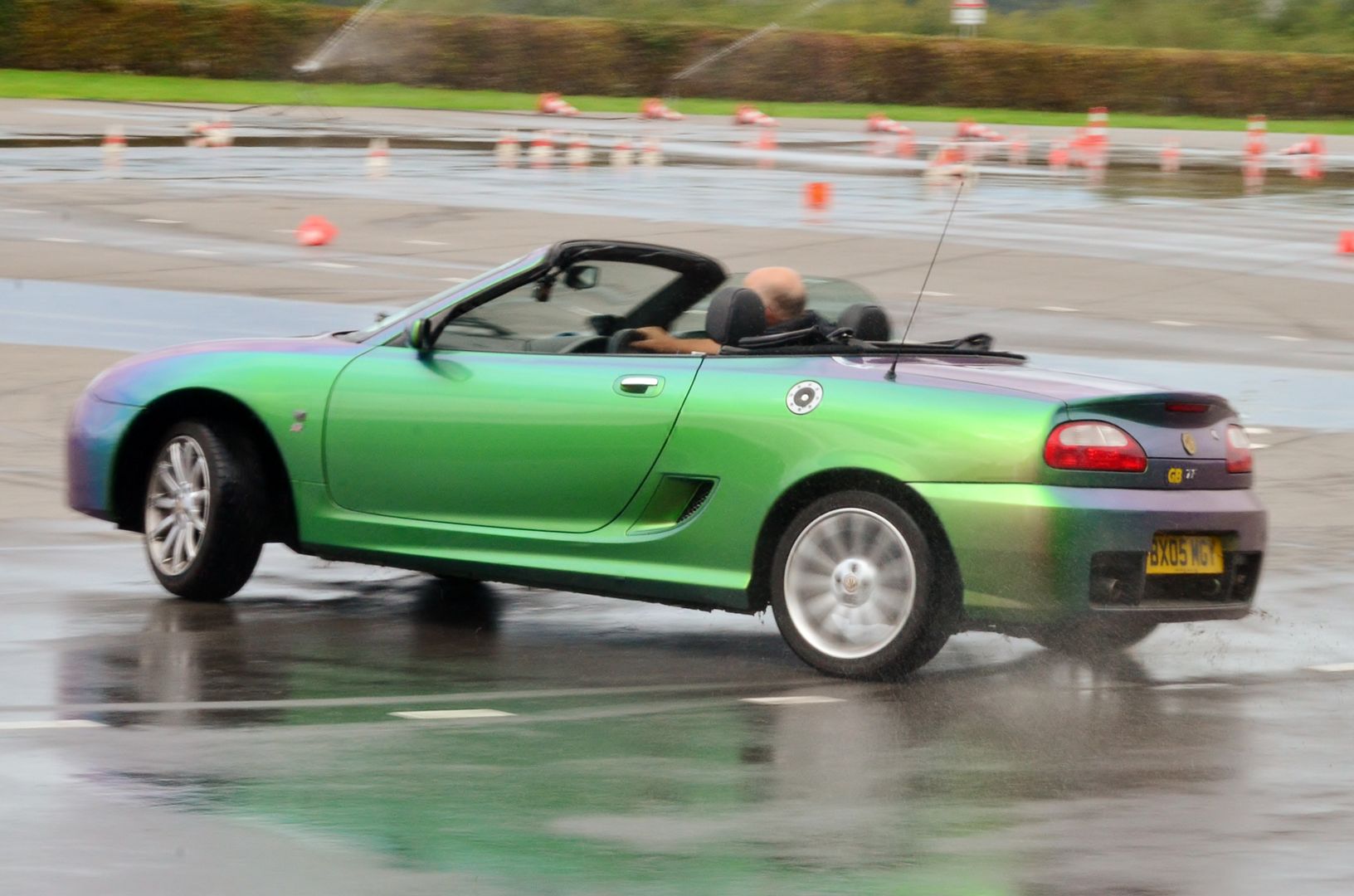 Marina getting her car dirty

:
Ton & Gea in their new 80th anniversary :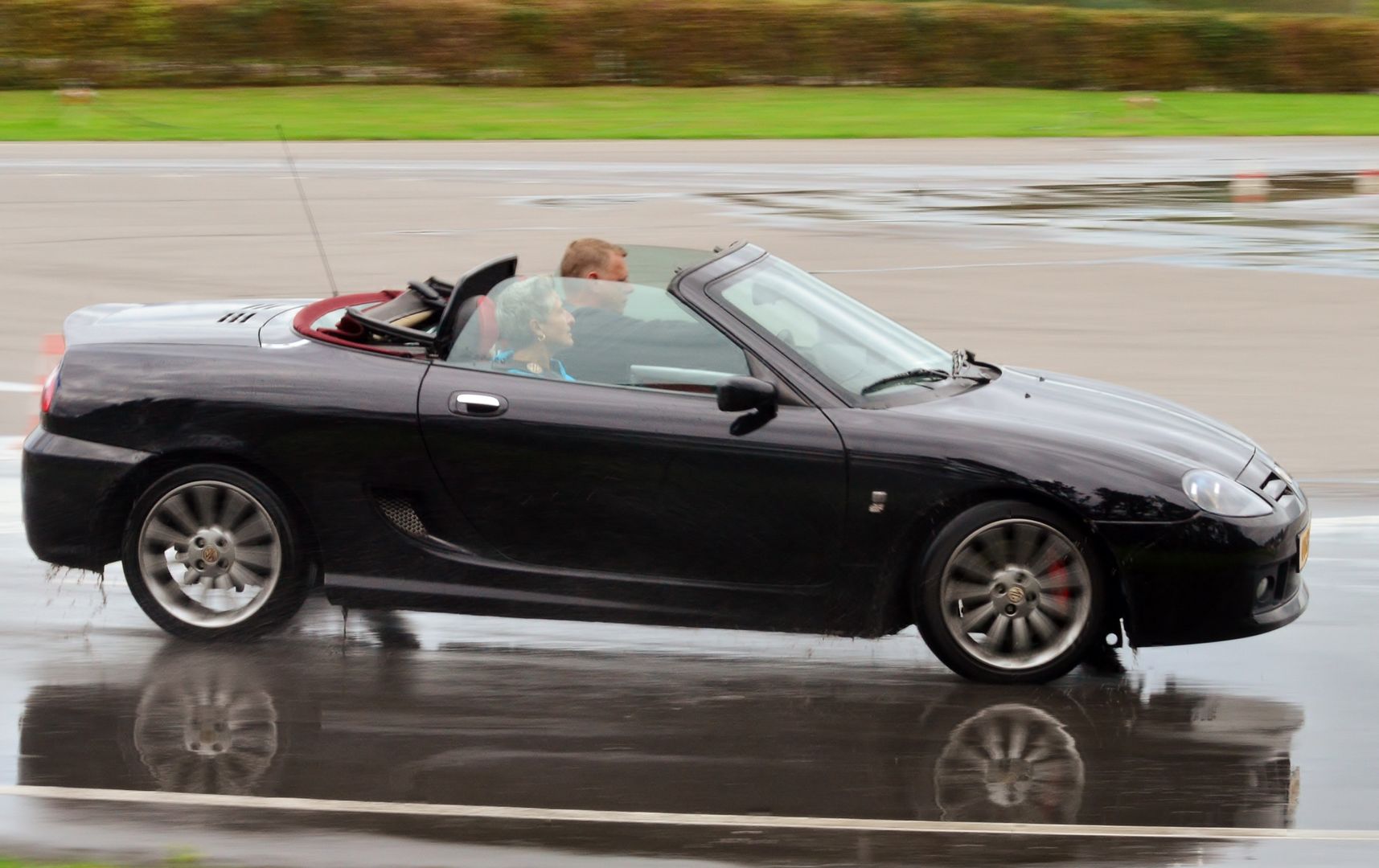 Herbie cutting the grass after his off :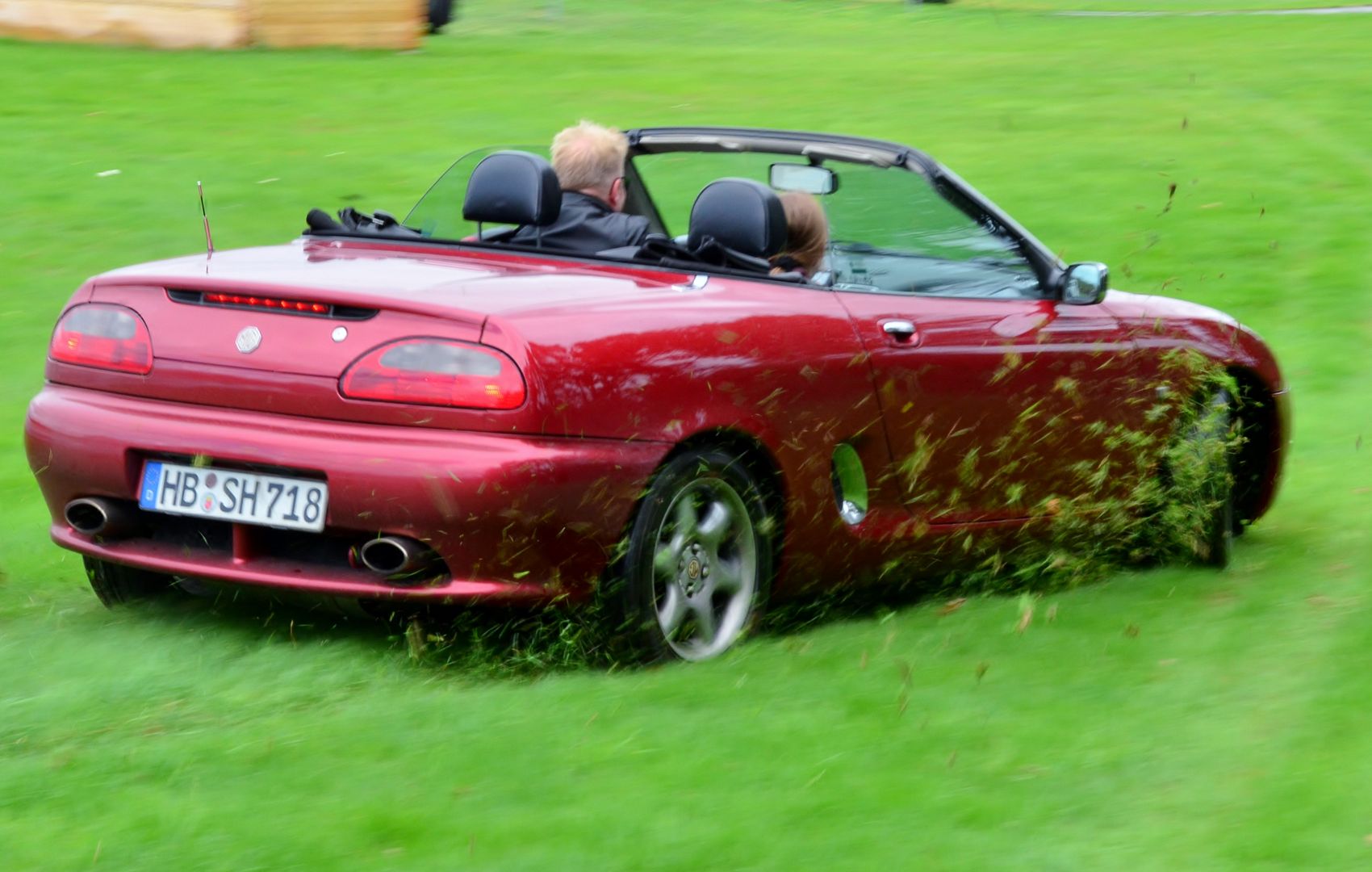 Mykel doing a 180 :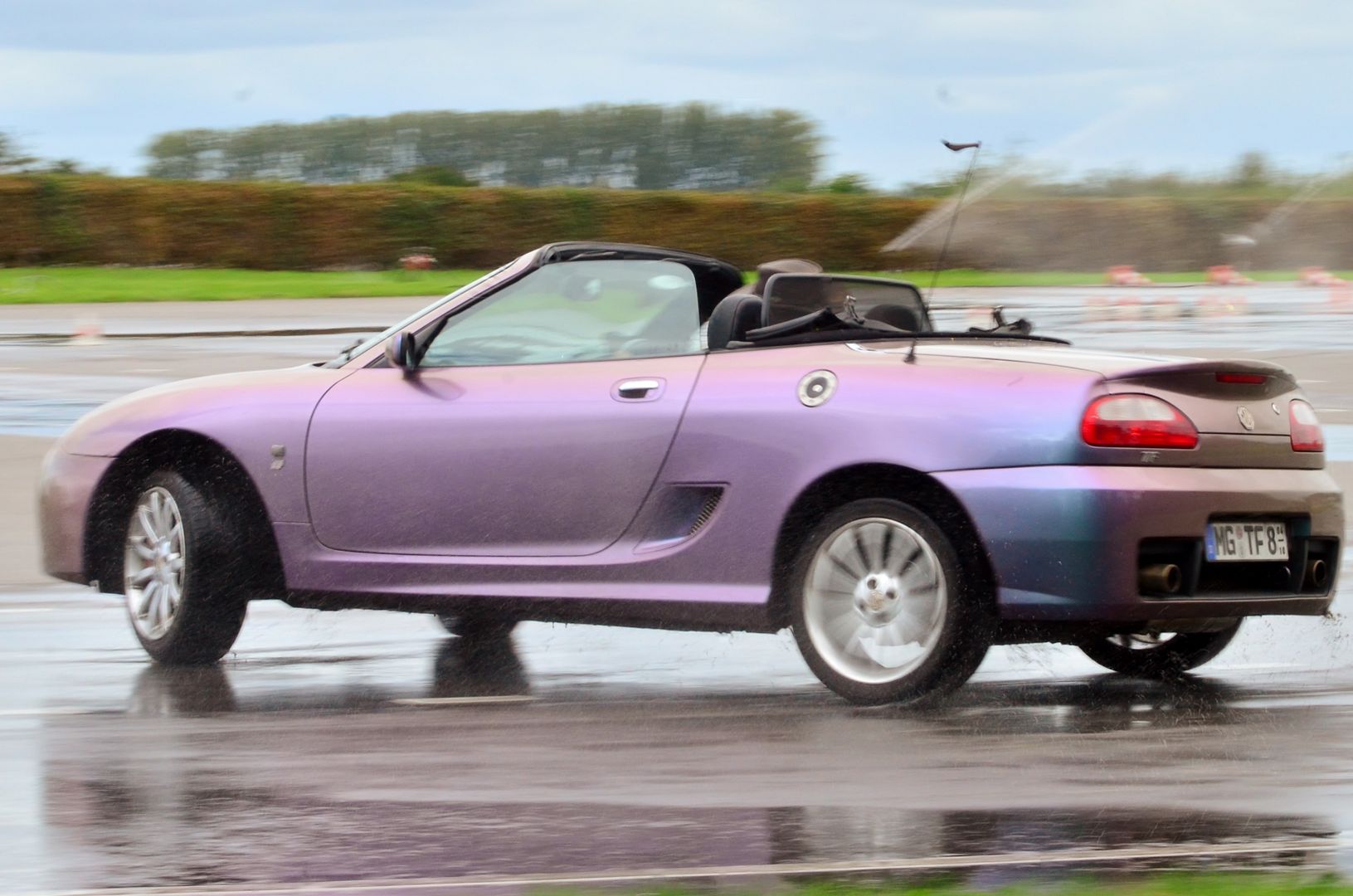 Emma hauling Scarlet around :
John and Chris trying to stay on the track :
Markus hoping to stay on the track (he didn't)
Marina pushing hard :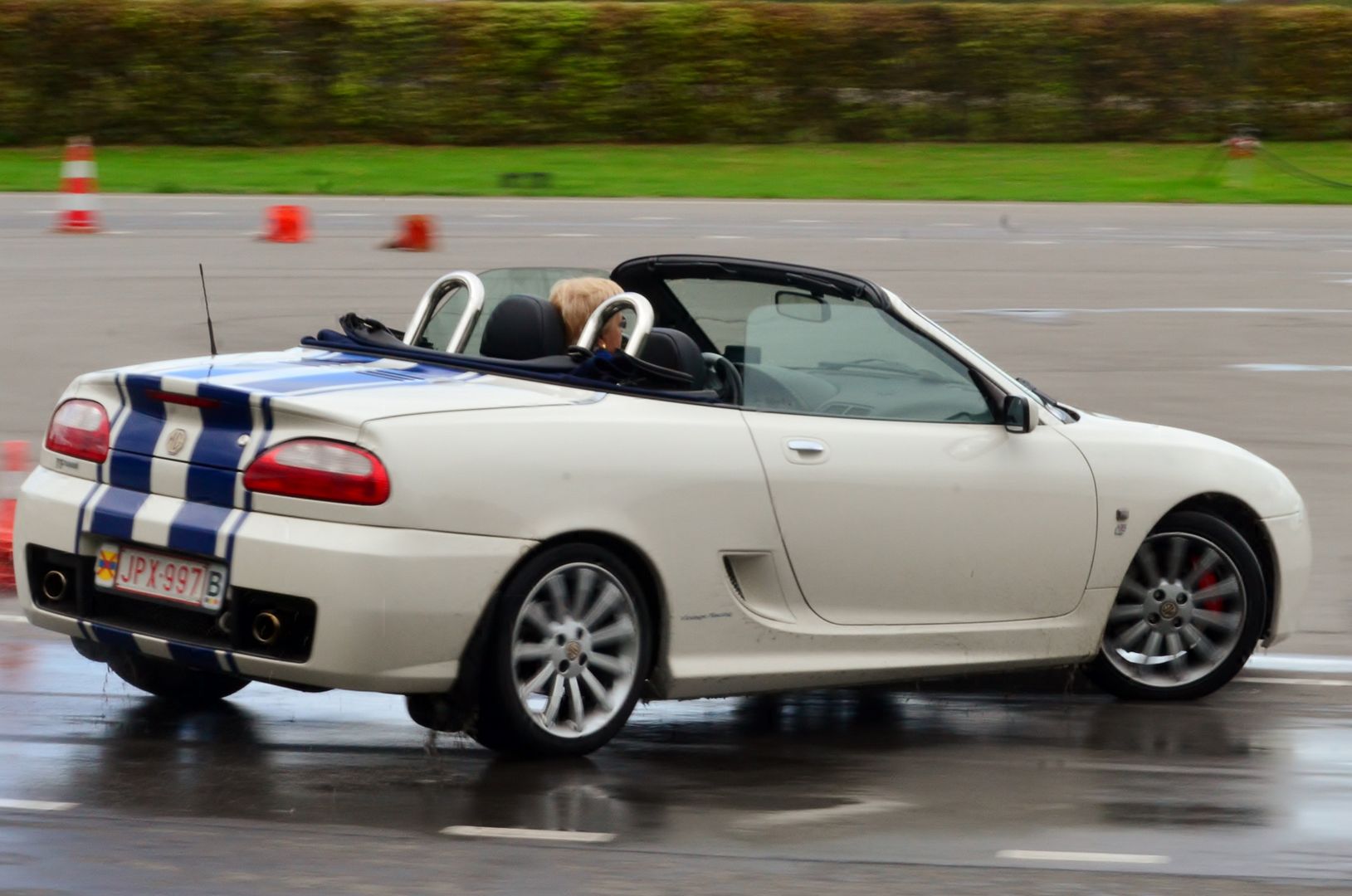 Emma with her foot down :
Ton and Gea :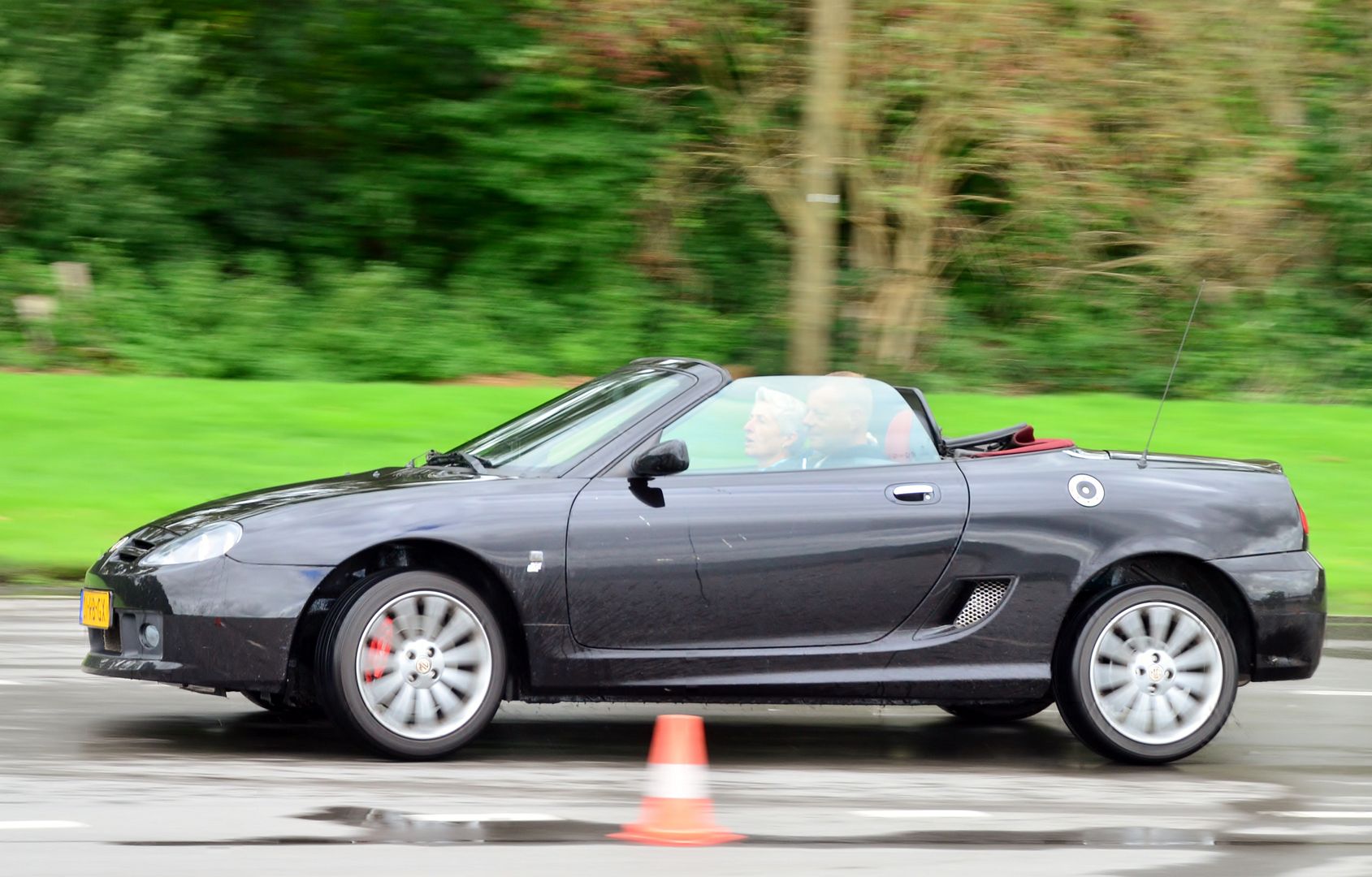 Go for it Charles :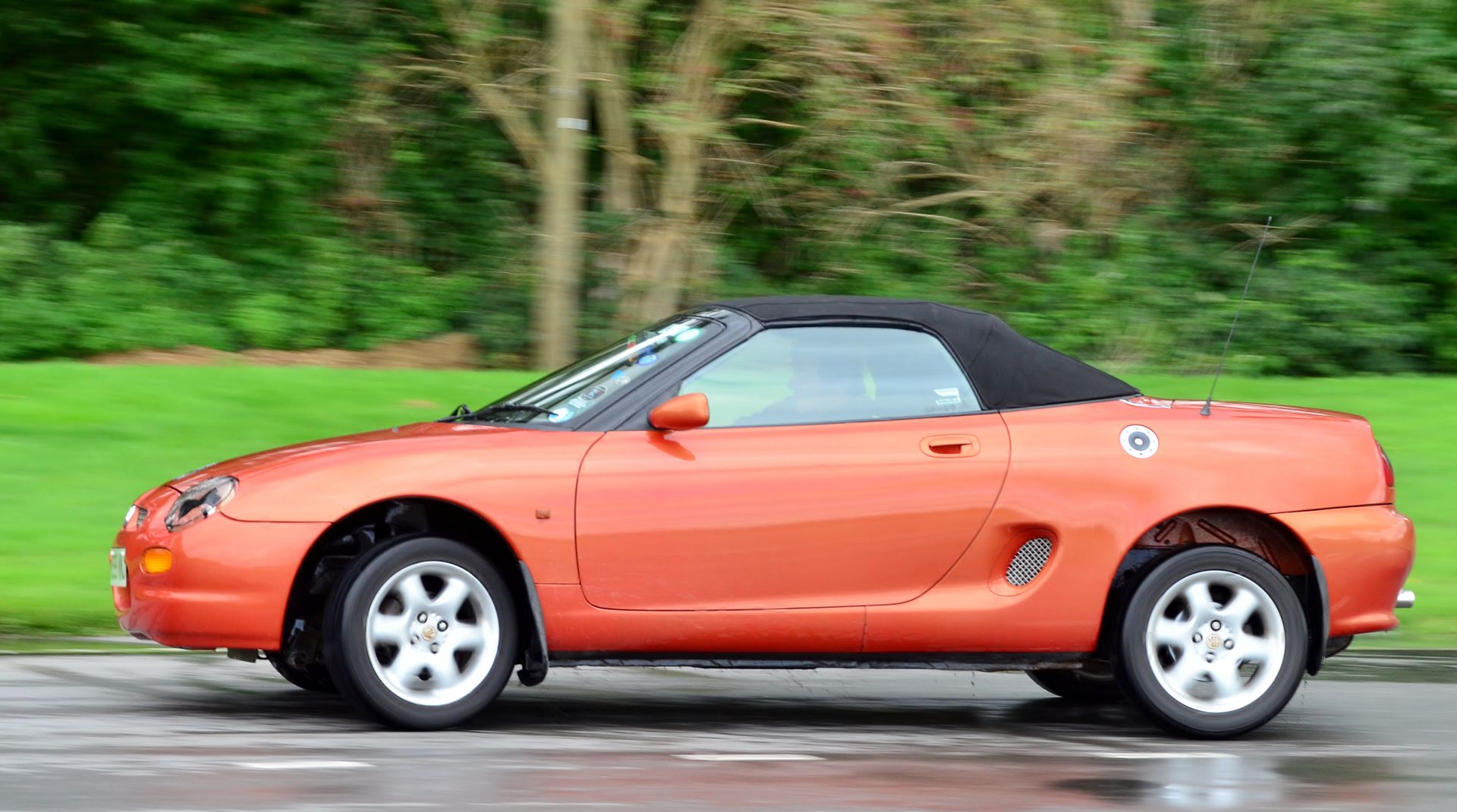 Dave braking hard :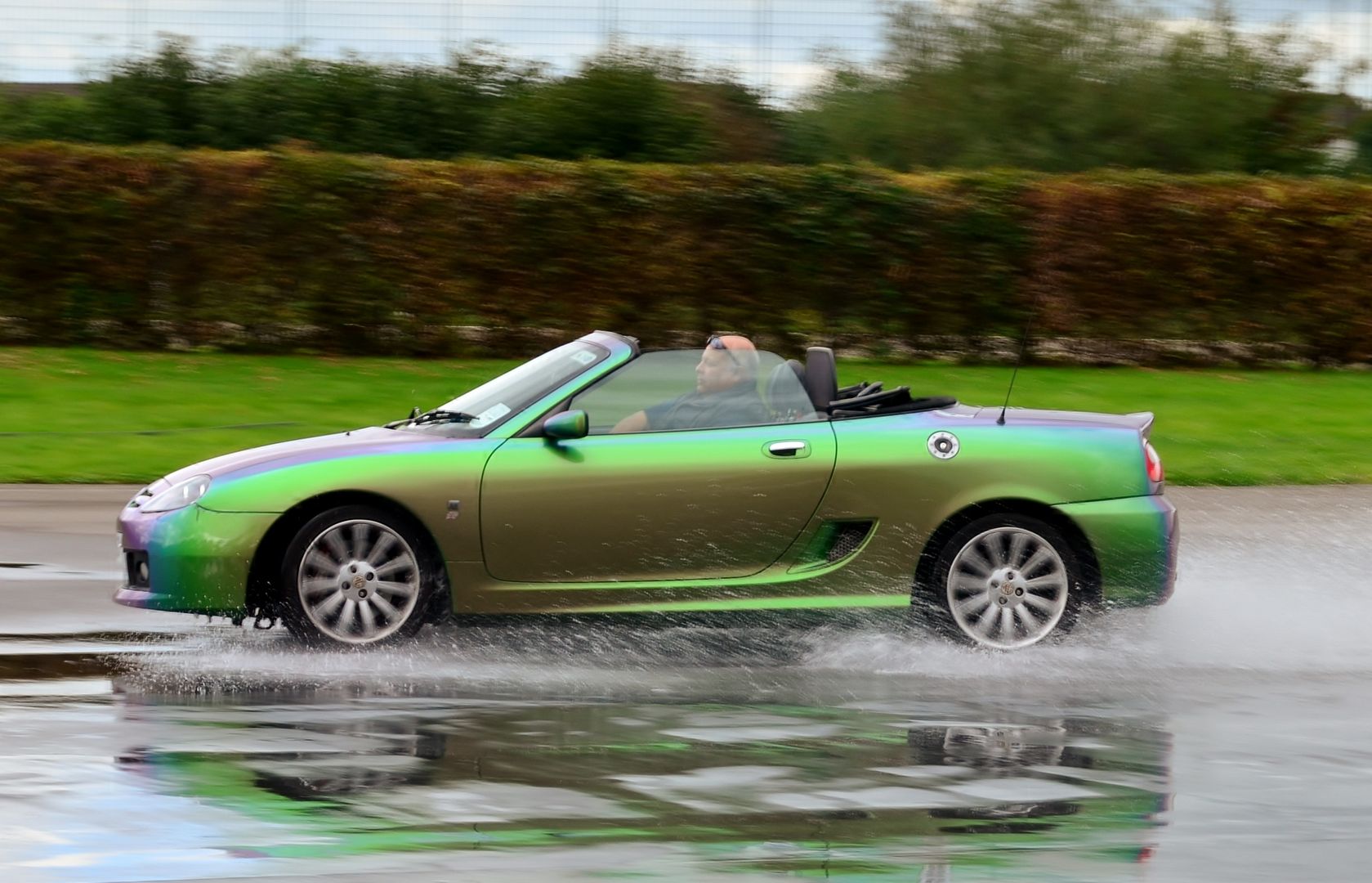 Steffi trying to stay between the cones :
Mykel failing to stay straight :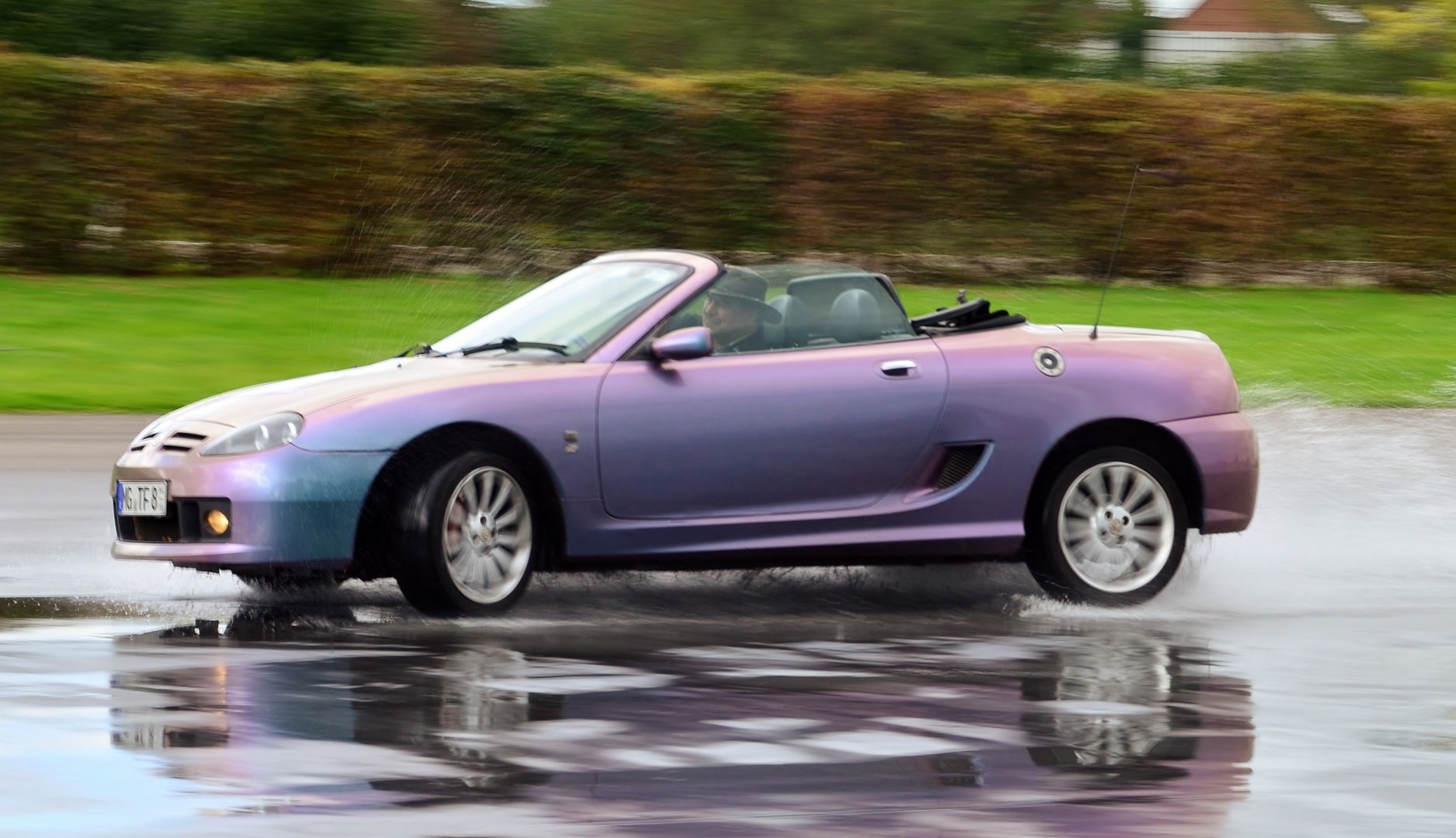 Ton and Gea trying too :
And Kasper in the only Steppie ;
Ha Ha, made it that time ;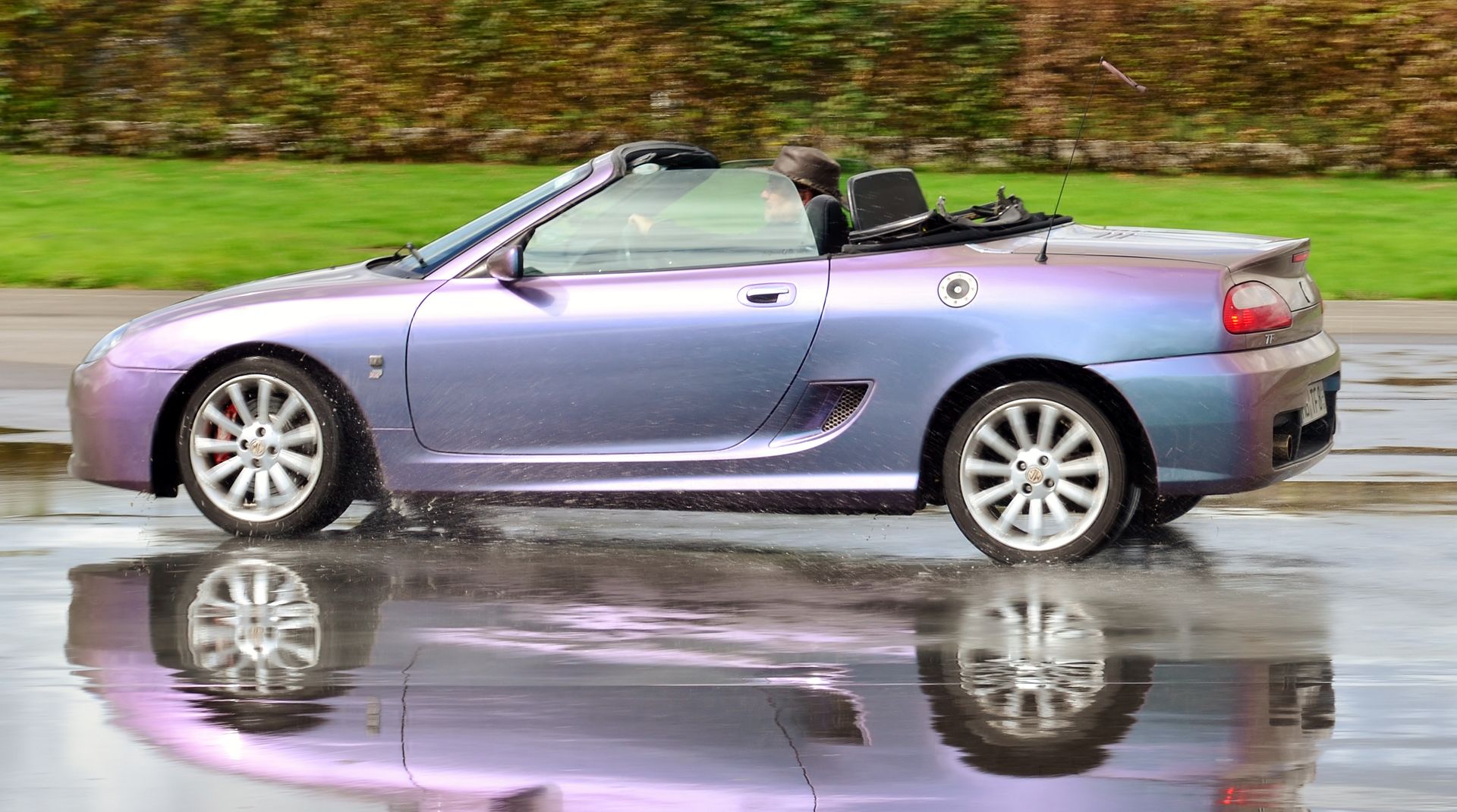 That's how smooth the surface was

Emma all locked up ;
Ton, same speed but abs ;
Chrisso !!!!!!!!!!!!!!!!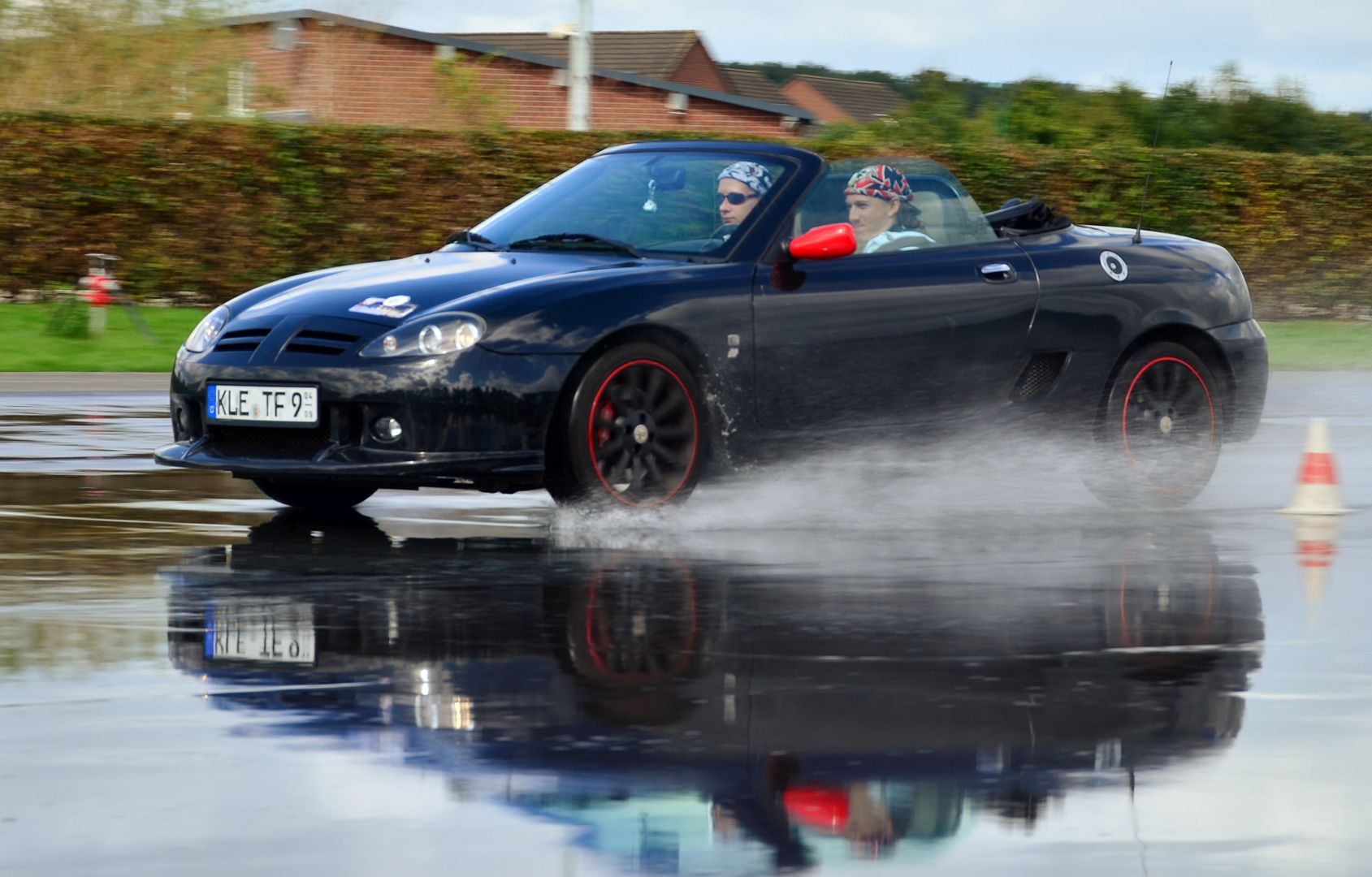 Captain Chaos ;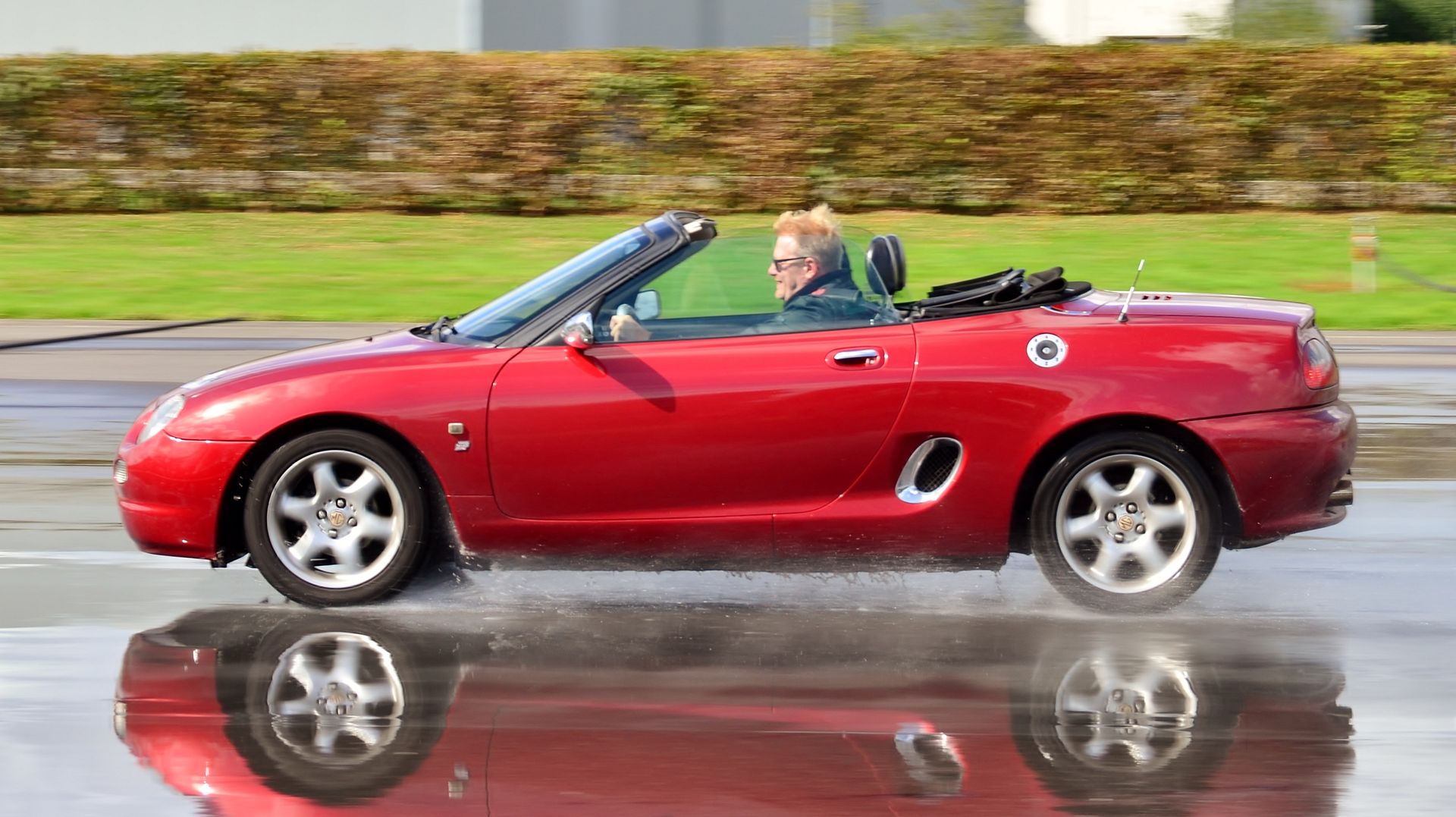 Markus ;
Mykel ;
Should have got a windstop Chris :
Dave stopping where he should :
Andy on a mirror :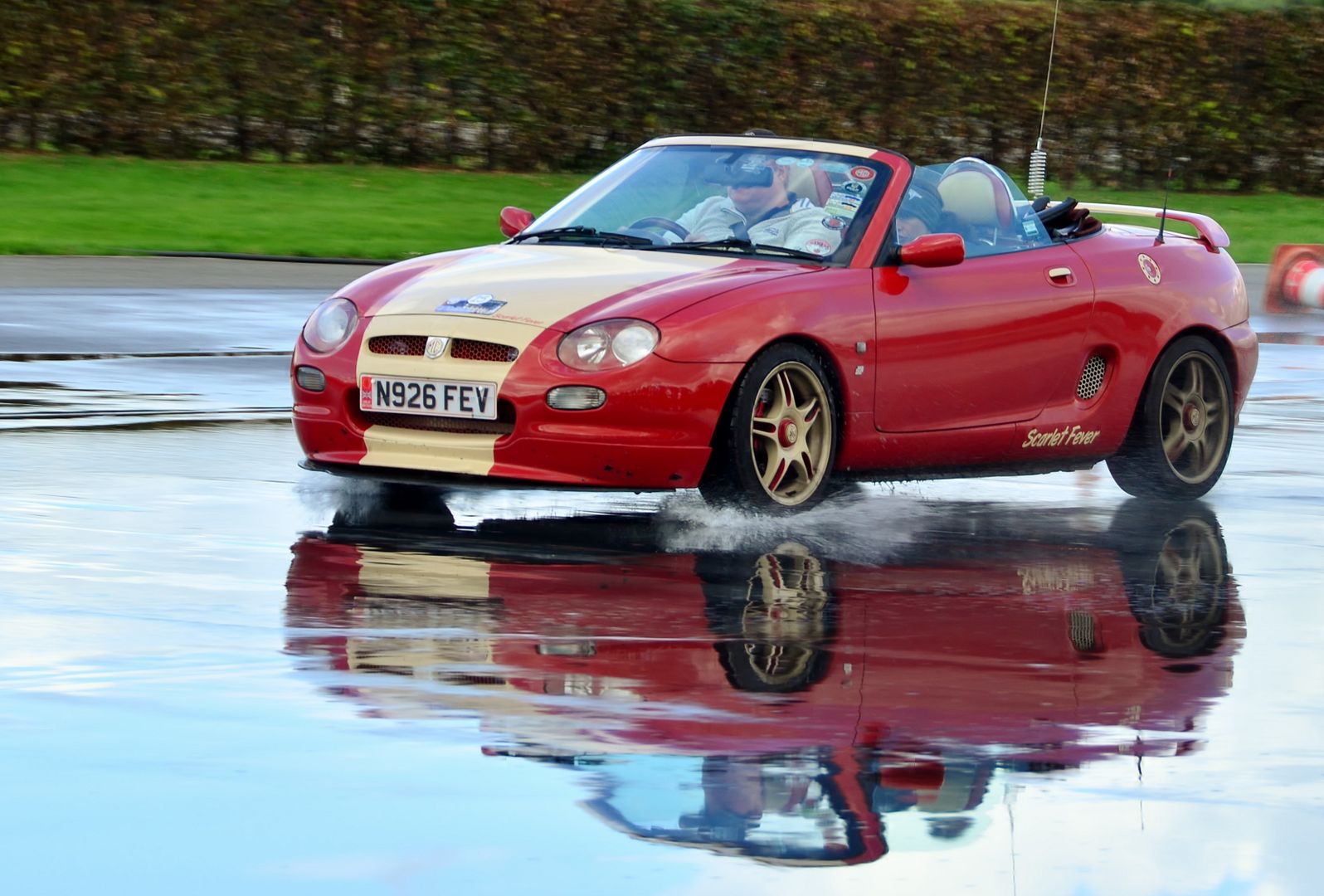 Emma, front wheels pushing out the water ;
Charles kicking up some (no abs either) :
Marina on a lake :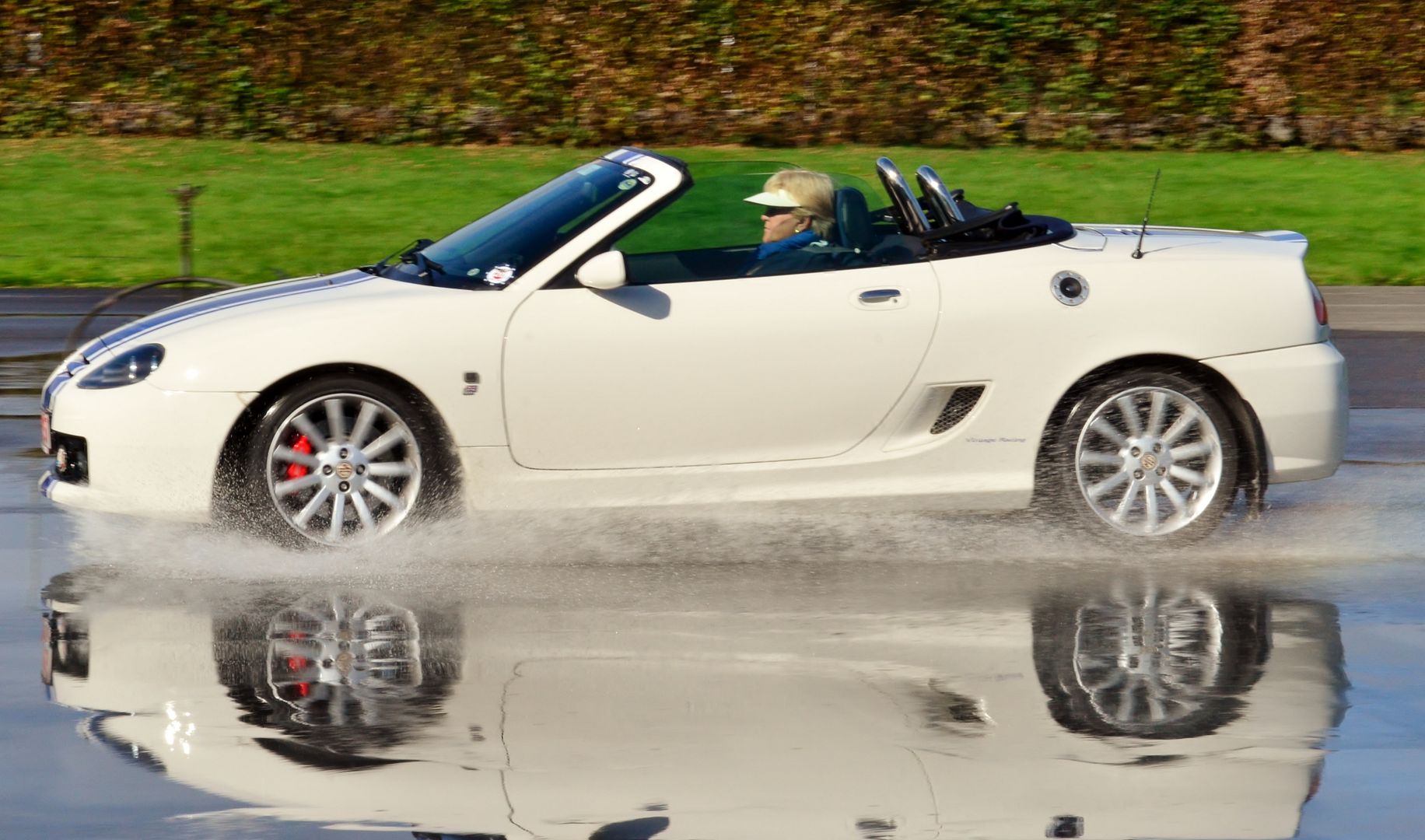 Chrisso, perfect reflection ;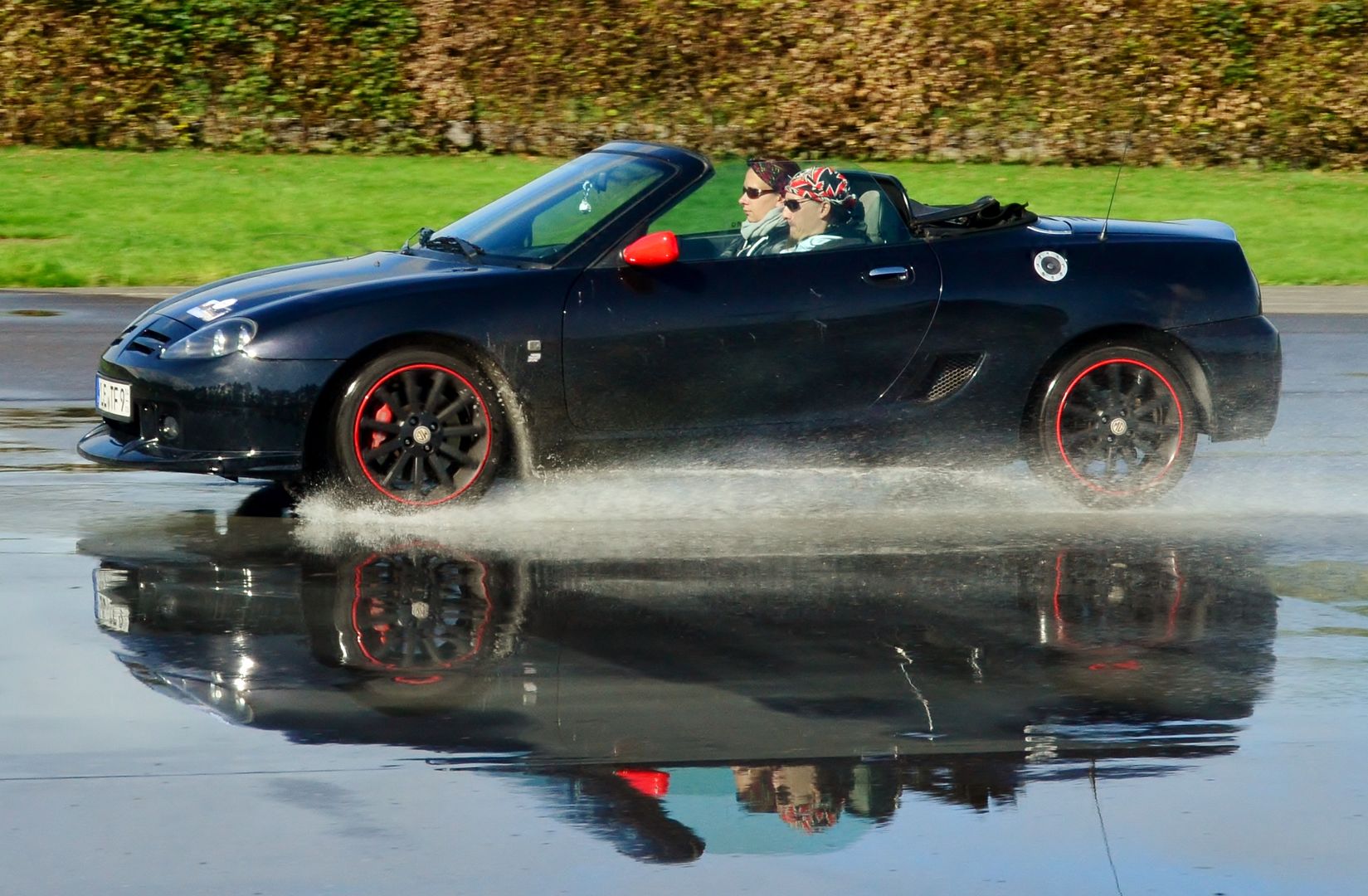 Don't get wet Steffi :
And the host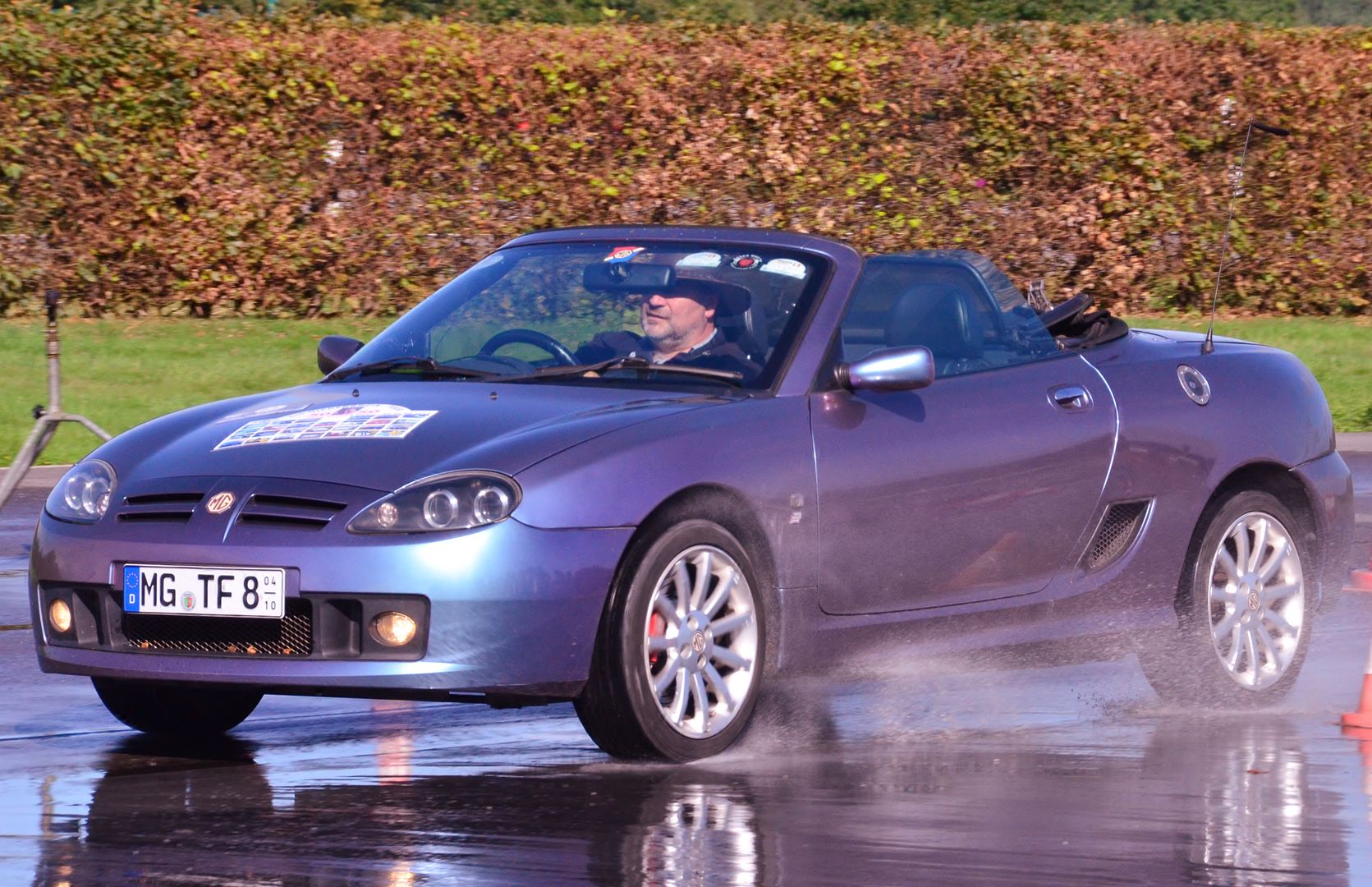 Just nice !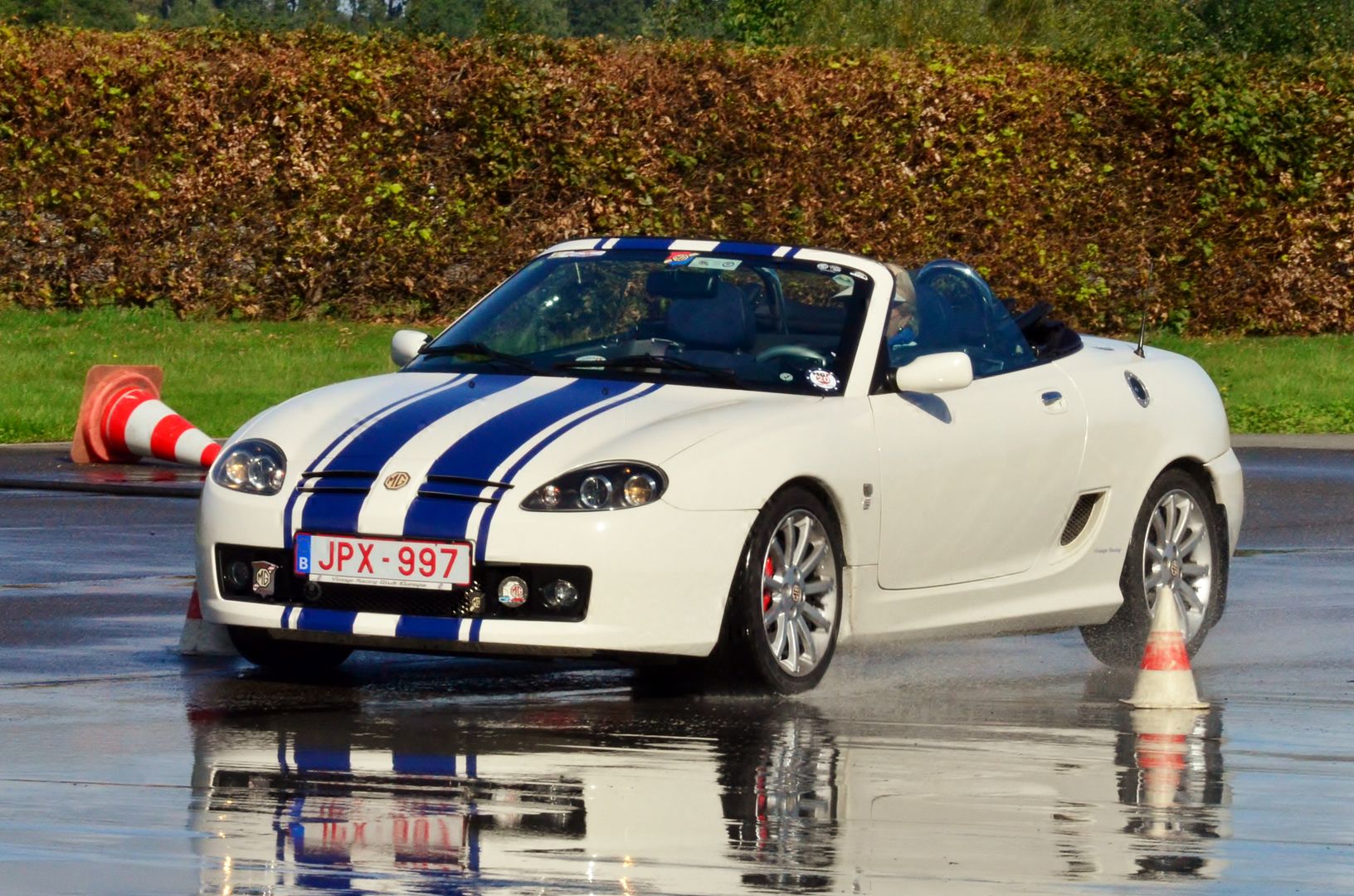 Hope you enjoy them (there's no Photoshop I don't use it).